NV Newsdesk
NEW DELHI: Pakistan seems to be good at one thing – taking sham actions to save its skin! The latest arrest of Hafiz Saeed proves the point.
Hafiz Saeed, the Mumbai attacks mastermind and Jamaat-ud-Dawah (JuD) chief, was 'arrested' on terror finance charges and sent to jail in Lahore on Wednesday. He was sent to judicial custody and will face trial, said reports quoting a spokesperson for the chief minister of Punjab province.
This comes in the wake of Pakistan's Punjab province registering FIRs against Hafiz Saeed and his accomplices in 23 cases, most of them related to terror financing and money laundering.
Hafiz Saeed was travelling to Gujranwala from Lahore to appear before an anti-terror court when he was arrested by the Counter Terrorism Department (CTD) of Punjab. He has been sent to the high-security Kot Lakhpat Jail in Lahore, officials said.
"The main charge is that he is gathering funds for banned outfits, which is illegal," said the Punjab province spokesman.
This also comes a couple of days after an anti-terror court of Pakistan granted pre-arrest bail to Hafiz Saeed in one of the cases concerning the illegal use of land belonging to his seminaries. Hafiz Saeed and others named in the FIRs are accused of collecting funds to finance terror activities.
These funds, according to the FIRs, were being collected for Hafiz Saeed's outfits -- Lashkar-e-Taiba and Falah-i-Insaniyat Foundation (FIF), Al-Anfaal, Dawat ul Irshad, Muaz bin Jabal, Al Hamd Trust and Al Madina Foundation, a report by India Today said. The funds for terror financing were, counter-terrorism department of Punjab province said, collected in Lahore, Gujranwala and Multan.
Saeed-led JuD is believed to be the front organisation for the Lashkar-e-Taiba, which is responsible for the attacks that killed 166 people in Mumbai in 2008.
The U.S. Department of the Treasury has designated Saeed as a Specially Designated Global Terrorist, and the U.S., since 2012, has offered a $10 million reward for information that brings him to justice.
Under pressure from the international community, the Pakistani authorities have launched investigation into matters of the JuD and LeT regarding their holding and use of trusts to raise funds for terror financing.
The arrest is to be seen in the context of two significant developments:
1. Pakistan Prime Minister Imran Khan will be visited the US for the first time next month, hoping to meet President Donald Trump and strike a favourable economic deal, and
2. China assuming presidency of the Financial Action Task Force (FATF) from July 1.
"After a ten year search, the so-called "mastermind" of the Mumbai Terror attacks has been arrested in Pakistan. Great pressure has been exerted over the last two years to find him," Donald Trump tweeted.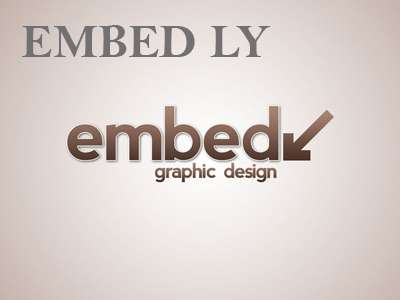 Hafiz Saeed was arrested for the first time after December 2001 Parliament terror attack when India created international pressure against Pakistan's support to Hafiz Saeed. He was put under house arrest and released a few months later without any charges being framed against him.
HOW HAFIZ ARREST WILL HELP PAKISTAN
This time, Pakistan can claim at the FATF that it has followed the due process in acting against Hafiz Saeed. An FIR was first registered and then he was remanded by a court to judicial custody.
The due process argument is likely to help Pakistan in the FATF where China is succeeding the US as its head. Xiangmin Liu of China assumed the position of FATF president taking over from Marshall Billingslea of the US on July 1.
China, Malaysia and Turkey had bailed out Pakistan in June this year when FATF was considering a proposal moved by the US and the UK to blacklist the country, the India Today report said. According to the FATF charter, a country needs the support of at least three members to avoid being put on the blacklist.
With China as FATF president, Pakistan hopes the arrest of Hafiz Saeed will help it avoid being blacklisted in the post-October review. However, to be taken off the FATF grey list, Pakistan needs to garner the support of at least 15 member nations.
On the other hand, ever since Donald Trump came to power in 2017, he has repeatedly pulled up Pakistan for failing to check terrorism emanating from the country.
The US suspended a $300-million military aid to Pakistan with Trump saying that Pakistan has, in return, given nothing but lies & deceit, thinking of our leaders as fools.
Imran Khan now hopes to seal a peace deal with Trump for facilitating US-Taliban talks. He hope Hafiz's arrest will come in handy as 'proof' that Pakistan is indeed doing something against terror networks established in his country.